O sweet spontaneous by E.E. Cummings
In this week's poem, E.E. Cummings offers some perspective on humanity's angst and curiosity. He is playful and stylized as per usual.
O sweet spontaneous
earth how often have
the
doting
fingers of
prurient philosophers pinched
and
poked
thee
, has the naughty thumb
of science prodded
thy
beauty .how
often have religions taken
thee upon their scraggy knees
squeezing and
buffeting thee that thou mightest conceive
gods
(but
true
to the incomparable
couch of death thy
rhythmic
lover
thou answerest
them only with
spring)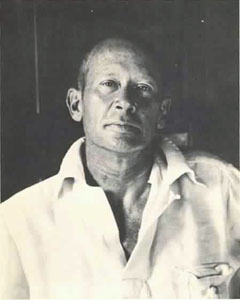 E.E. Cummings (1894-1962) discovered an original way of describing the chaotic immediacy of sensuous experience. He played games with language and form and put forth a deliberately simplistic view of the world, giving his poems a gleeful and precocious tone. He was born in Cambridge, Mass., attended Harvard and studied Art in Paris.