The Acrobats by Shel Silverstein
Just in time for allergy season...
The Acrobats
I'll swing
By my ankles,
She'll cling
To your knees
As you hang
By your nose
From a high-up
Trapeze.
Just one thing, please,
As we float through the breeze--
Don't sneeze.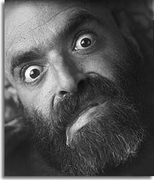 Silverstein's work, which he illustrated himself, is characterized by a deft mixing of the sly and the serious, the macabre and the just plain silly. His wicked, giddy humor is beloved by countless adults as well as by children. He died in May 1999.