Untitled by E.E. Cummings
Cummings shows us that a good poem can be only four words long.
l(a
le
af
fa
ll
s)
one
l
iness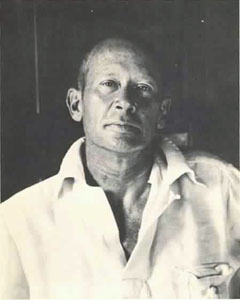 E.E. Cummings (1894-1962) discovered an original way of describing the chaotic immediacy of sensuous experience. He played games with language and form and put forth a deliberately simplistic view of the world, giving his poems a gleeful and precocious tone. He was born in Cambridge, Mass., attended Harvard and studied Art in Paris.